Bfc8183 fixed led explosion-proof lamp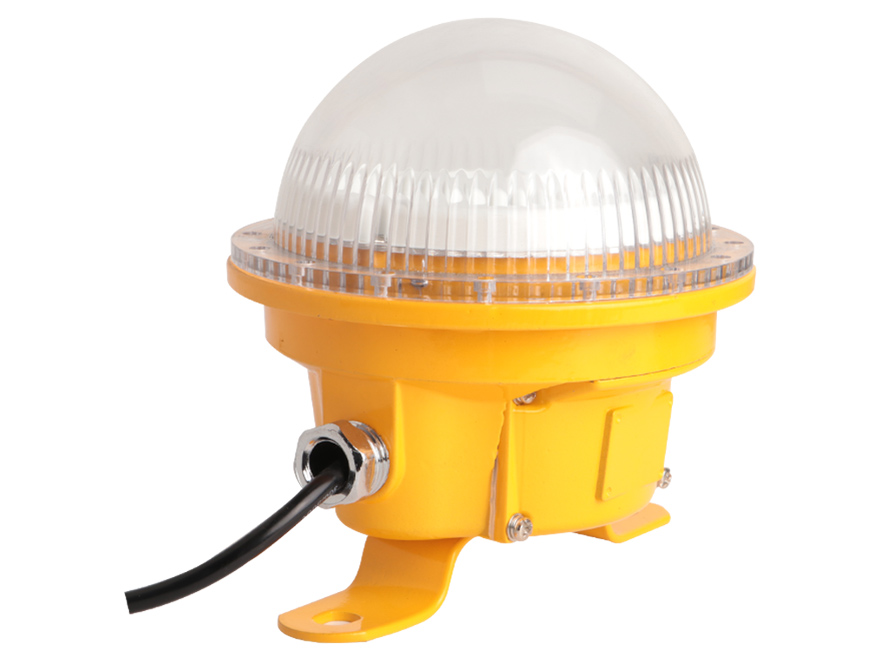 Bfc8183 solid led explosion-proof lamp applicable places:
1. It is widely used in various basic industries such as power, metallurgy, railway, oil field, petrochemical, public security, fire protection, coal, army, port, venue, civil aviation, shipbuilding and machinery manufacturing.
2. It is widely used in flammable and explosive, strong vibration, strong impact, strong corrosion, high and low temperature, high humidity, high pressure, electromagnetic interference, wide voltage input and other environments

Technical parameters of bfc8183 solid-state led explosion-proof lamp:
1. Executive standard: GB3836-2000
2. Explosion proof sign: exde IIC T6 GB
3. Protection grade: IP65
4. Corrosion protection grade: WF2
5. Inlet thread: G15
6. Overall dimension: ø 148*155mm
7. Product weight: 1.5kg
8. Outer box size: 56x48x24.5cm
9. Package quantity: 12pcs/ctn
10. Gross weight: 20.8kg
11. Working environment: -20 ℃ ~ +40 ℃
12. Input voltage: ac90-365v (ac/dc 24V 36V customized)
13. Frequency range: 47-63Hz
14. Design power: 5*1w 5*2w 5*3w
15. Power factor: ≥ 0.97
16. Light source type: SMD xte3535
17. Lamp bead life: 50000h
18. Display index: ≥ 70ra
19. LED color temperature: 5500k
20. LED luminous efficiency: ≥ 90lm/w

Bfc8183 solid state led explosion-proof lamp performance characteristics:
1. With power failure simulation test function, it can quickly test whether the function of lamps is normal after installation.
2. The light source adopts solid-state environmental protection led, and the power consumption is only 40% of that of metal halide lamp.
3. The efficient heat dissipation structure effectively solves the problem of LED light failure caused by temperature rise, so as to ensure the service life of led to 50000 hours.
4. The shell is made of light alloy material, which is wear-resistant, corrosion-resistant, waterproof and dustproof.
5. The transparent part is made of optical PC material, with high light transmittance and good impact resistance, which can make the lamp work normally in various harsh environments.
6. The emergency power supply adopts polymer lithium battery, which is safe, efficient and long service life.